Captions and annotations on photographs are not always to be trusted. And here, Stephen White shares two favourite examples from his collection.
Stephen writes:
The title in the lower left of the photograph states that it shows "FitzStephens memorial Galway. W.L." The handwritten caption below the photo reads: "Window of the House of the Magistry at Galway, from which Lynch, when magistrate hanged his own son, who had murdered a Spanish guest at his father's door. (1493)"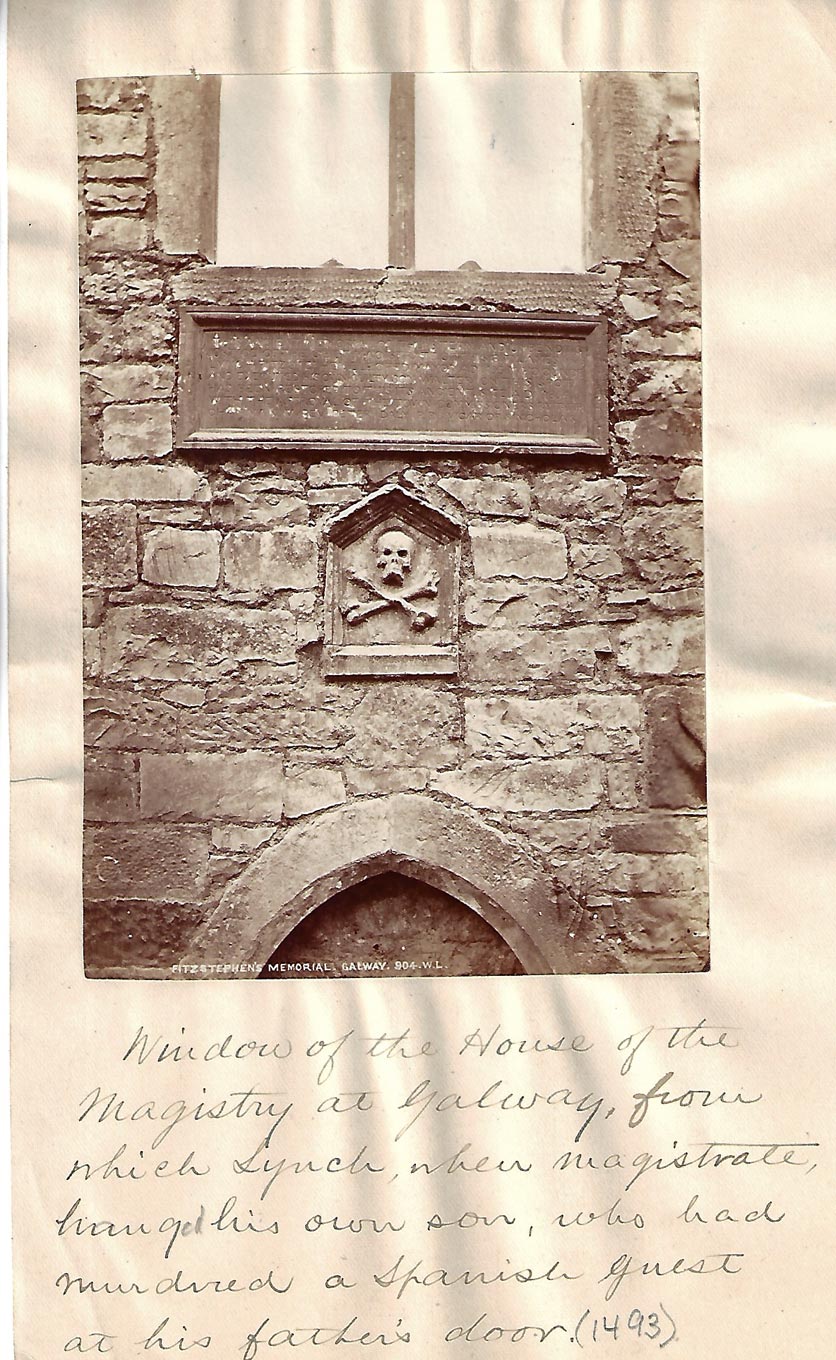 But everything about this photograph and caption, printed c. 1880, is false.
To begin with the initials W.L. stand for the William Lawrence company of Ireland and their photographs were made by Robert French.
There are many myths surrounding this story, but the myths about this supposed 15th century event have no contemporary references, and they began to develop in the 17th century around a house built in the 17th century. The window depicted supposedly represents the window from where the son of the magistrate was hanged by his father for killing a Spanish guest, but the 17th century house was torn down in 1844 and this memorial was erected nearby ten years later. This story was the supposed origin of the "Lynch Law." Rather, it appears to be a bit of Irish blarney.
The second item is a cabinet card with a portrait of a woman. The caption below photograph reads, "Tell me not in mournful numbers life is but an empty dream, Hattie C."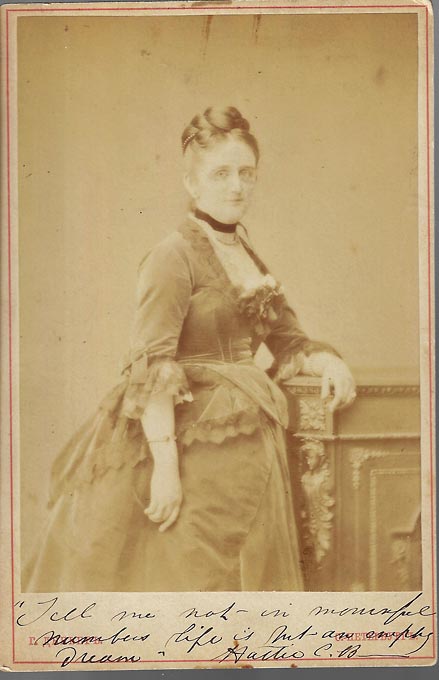 Sometimes a photograph is a mystery wrapped in a conundrum. This cabinet card, apparently from the 1880s falls into this category. The elaborate logo on the verso is totally in Russian, and the lady in the photograph could certainly be a Russian from the upper classes. But then why is she writing in English? And what Russian is named Hattie C? And quoting Shakespeare? And did she mean that her own life has turned out to be an empty dream? Or that in a philosophical sense, all life is an empty dream?
We shall never know, but Shakespeare and the lady certainly make an intriguing twosome.