I was recently offered an amateur stereo card showing an elderly lady, sitting on a chair on the lawn of a fenced garden. As it appears to be a hot and sunny day she is in the shade of a nearby tree, doing crochet or knitting (I am afraid I am no expert in the matter). She is wearing a black dress with a white lace collar. A black woollen shawl covers her shoulders and a white bonnet sits on top of her white hair. She has a wedding ring on her left hand and two other rings on her right hand. Although her head is turned towards the camera she is gazing in a day-dreaming way through her round metal-rimmed glasses at a distant point on the left of the photographer. She is not smiling but her features look relaxed and kindness emanates from her face. On the back of the card someone has written the following words: E. Budden, Crouch End, May 13th 1917.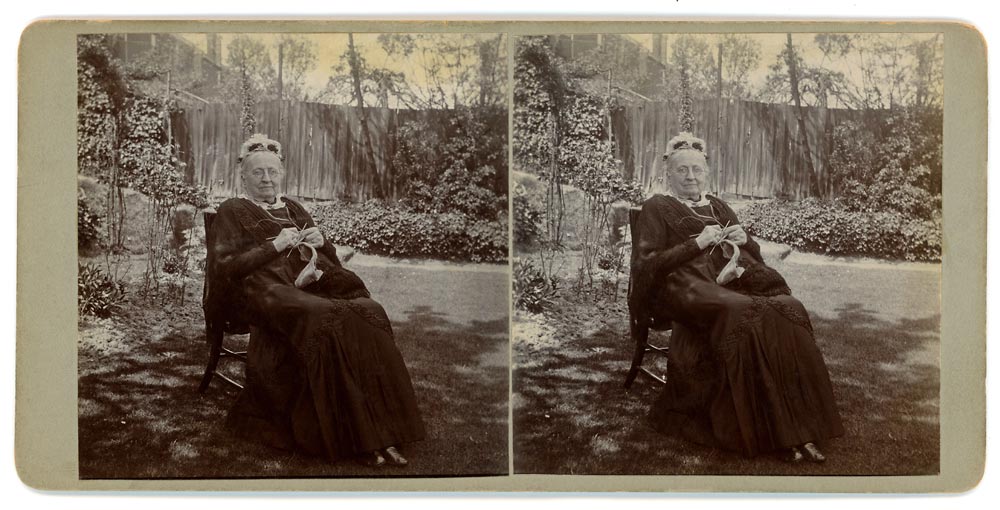 Mrs Budden was born Emily Fisher at Blandford Forum, Dorset, around 1832. She was, therefore, in her mid-eighties when the stereo photograph was taken. Emily was the eldest daughter of Henry Field Fisher (1803-1874) and Elizabeth Hamer (1803-1894). Her father was successively a draper (1841 census), a timber merchant (1851 census), and a farmer of 200 acres employing seven men, four women and one boy (1861 census) before retiring some time before 1871. On February 11th 1862, at Blandford, Emily married John Leggett Budden (1817-1900), an East India House merchant, fifteen years her senior, whose first wife had died two years before, leaving him to look after their three young children. The newlyweds went to live at John Legget Budden's house in Canonbury Park, Islington, where their only child, Tice Fisher Budden, was born October 6th 1866. Some time between 1881 and 1891 the Buddens moved to 52, Coolhurst Road, Hornsey, where Emily's husband died on March 24th 1900. Emily survived him by twenty-two years and passed away on April 10th 1922, just under five years after she sat for her stereoscopic portrait.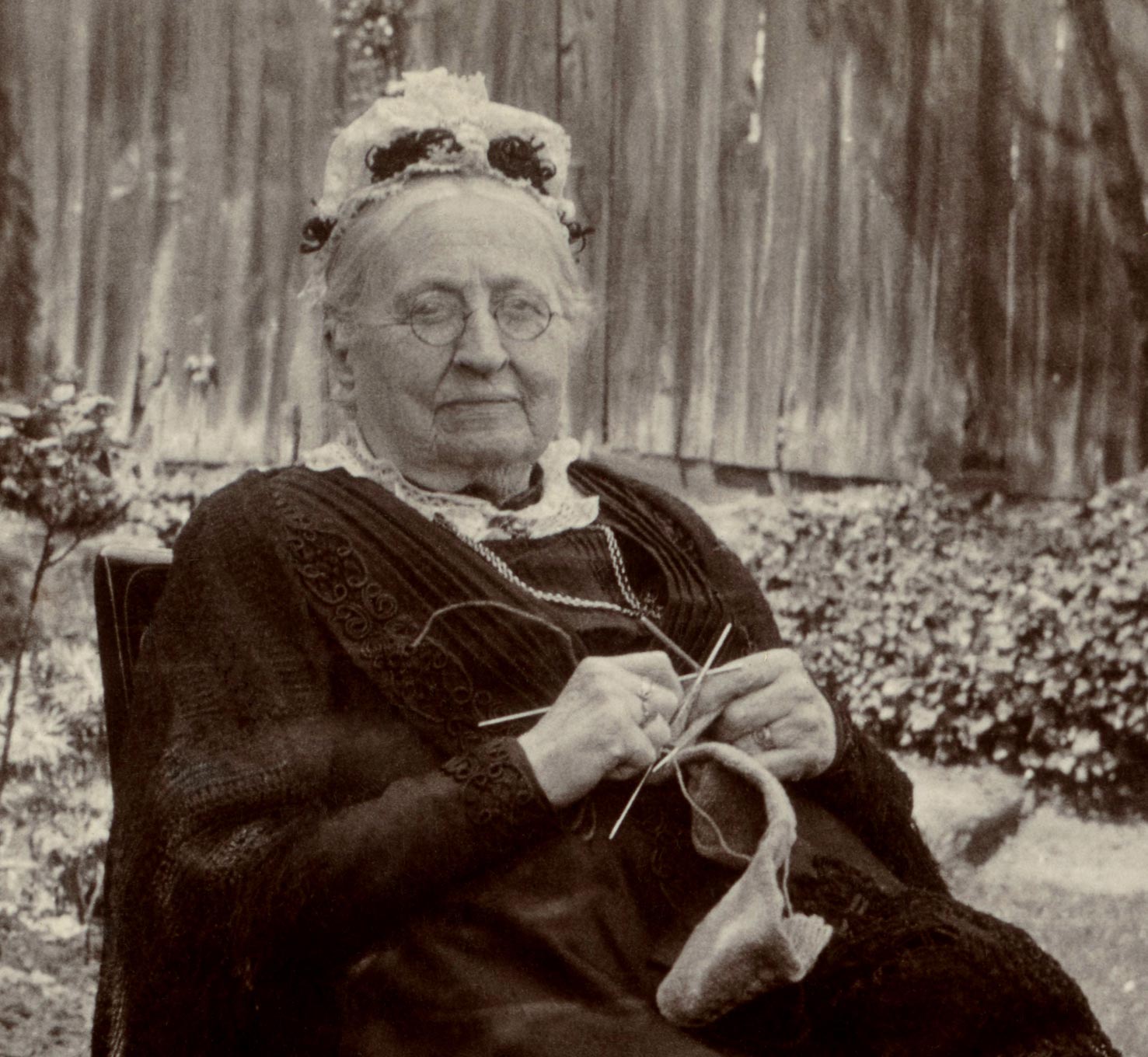 Although the photographer of the said portrait did not put his name on the back of the card, there is every reason to believe that he was none other than Emily's son, Tice Fisher Budden. We know that, although a practising doctor and later dentist surgeon to the Metropolitan Police, who got his medical degree in 1898, he was a keen amateur photographer who won several prizes, not for his portraits but for his photographs of trains ! Dr. Budden had a real passion for train photography which may explain why he was still living with his mother until she died and doesn't seem to have ever married. He travelled the length and breadth of Britain with his camera and took hundreds of photos of engines and coaches. His images appear in lots of books about British railways and in 1947 two hundred and four of his photographs illustrated the book "Railway Memories", written by William Rixon Bucknall (1894-1984), an army officer who was very much into ships and railways. Dr. Budden, died on March 25th 1949, two years after their book was published.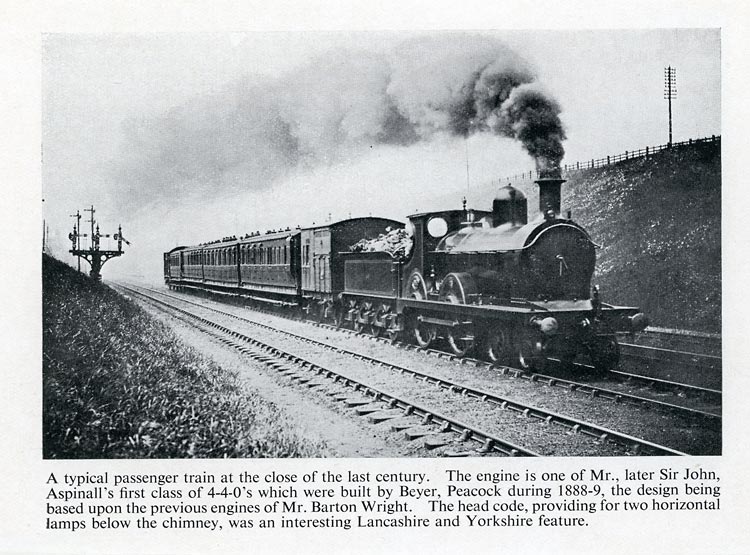 Images courtey of Denis Pellerin.