Mark Daniel Wolf, better known as Daniel or Danny, entered this world on March 29, 1955. He grew up in the American West and came east to go to Phillips Exeter Academy, from which he graduated in 1972 and afterwards, Bennington College in 1976. In the summers of 1968 and 1969, Daniel attended workshops with Minor White, pursuing a precocious interest in photography and the art of actually making photographs and printing them in a darkroom.
Note that when he attended those two workshops, our friend was all of thirteen and fourteen years old, studying with Minor White no less! While at Exeter, Daniel's enthusiasm is known to have led his classmates to become interested in the medium, and in at least one case, go on later in life to become major photography collectors. This young man was influencing the medium before he was even out of high school!
During his years at Vermont's Bennington College, Daniel began in earnest to collect earlier photographs. One day in 1975 he heard about a dealer in Boston named Stephen Rose (one of AIPAD's future co-founders), who specialized in such material. He immediately hit the road and went to Boston, buying up much of Stephen's best material. While there, he learned of three other dealers in the city and visited them all. I was fortunate enough to have met Danny at this time, and I will never forget the supreme confidence he had in his eye, his purchases, and his choice of a medium he believed was extremely under-appreciated and undervalued. He was prescient and absolutely correct.
Daniel began his career in dealing photography in the mid-1970s, with his first "gallery" being the sidewalk in front of the Metropolitan Museum of Art, selling out of a suitcase. Business was brisk, leading him to the next step, a space in the rear of a friend's antique furniture gallery on Madison Avenue about ten blocks from The MET. Again he was so encouraged by his successes that he soon moved to West 57th Street and opened The Daniel Wolf Gallery in 1978.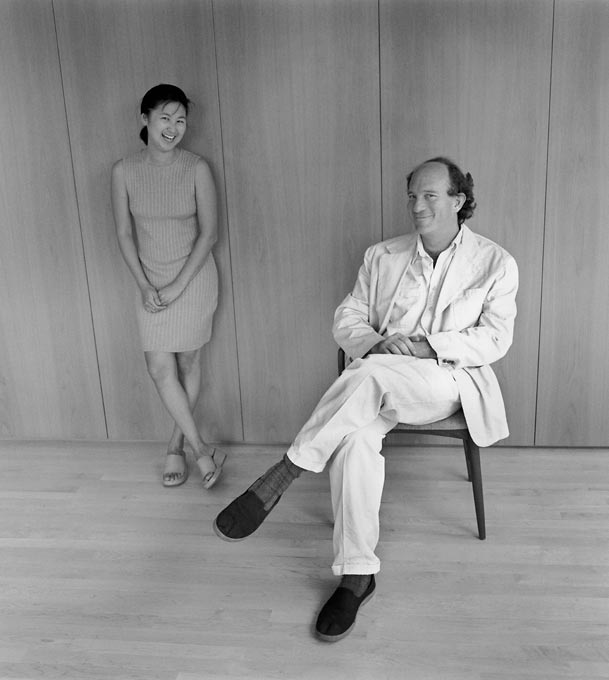 From the outset, the gallery mounted serious exhibitions of such masters as Gustave Le Gray, Carleton Watkins, Timothy O'Sullivan, William Bell, Eadweard Muybridge, to name a few from the nineteenth century. In the twentieth century, early exhibitions included the Photo-Secession, members of f64, and of course, Minor White. The importance of his gallery's program, particularly in the early days when very few if any galleries were showing such vintage material, can not be overstated.
As the Gallery grew to become more and more influential, Daniel opened The Daniel Wolf Press, publishing portfolios by contemporary photographers including Eliot Porter. He also exhibited and represented and contemporary photographers, including John Coplans, Jan Groover and Sheila Metzner. Daniel also had the wisdom to hire Bonnie Benrubi early on, and she remained with him until 1987, when, after mounting 100 exhibitions and concluding with "The Last Show", Daniel closed the gallery and became a private dealer.
Daniel was one of AIPAD's co-founders, offering his gallery from the outset as a place for organizing meetings and getting the organization up and running. He had many interests in photography, and just dealing was not satisfying enough. In 1983, he edited "The American Space," an expansive book subtitled "Meaning in Nineteenth Century Landscape Photography."
Also in 1983, unbeknownst to all but the principals involved, Danny was already secretly working on the biggest deal any photography dealer has ever accomplished or most likely will ever accomplish: The J. Paul Getty Museum's initial purchases of approximately 18,000 nineteenth and twentieth century photographs, including the collections of Arnold Crane, Samuel Wagstaff, Bruno Bischoffberger, Volker Kahmen, and portions of several others, including Andre Jammes. Daniel's accomplishment was even greater in that the collectors did not, and could not, know who was buying their collections or where they would end up, given the total secrecy surrounding the Getty's entrance into the field. When announced in early June of 1984, it was a seismic boost to the marketplace and the field in general.
After closing his gallery, Daniel turned toward curating a monumental exhibition and catalogue in celebration of photography's first one hundred and fifty years, producing "The Art of Photography" which opened at the Museum of Fine Arts, Houston in February 1989, later traveling to the Australian National Gallery, Canberra, and the Royal Academy of Arts, London, and later to Russia. He simultaneously continued to deal in photographs and several other fields.
Danny's enthusiasm for the arts was not at all limited to photography. His curiosity and collecting extended equally to American Arts and Crafts, Pottery, Pre-Columbian Art, Contemporary Art, Textiles, Minerals, Architecture, Books, and on and on and on… Actually, there is very little on this planet that Danny did not see beauty in, and he collected all of it – not only objects but equally as importantly, people, people from every walk of life and most every profession.
Daniel Wolf was one of those giants in photography who played a major role in the development of our profession. Without him and some of our other late co-founders such as Harry Lunn, Cusie Pfeiffer, Stephen Rose, and Tom Halsted, many of us might never have entered this field. Without Danny and the others, there might never have been a field or an AIPAD.
He will be remembered for a superb gallery that functioned almost as a clubhouse for the photo world in New York. He will be remembered for endless curiosity about most everything and most everyone he ever encountered. He will be remembered for those wonderful smiling eyes, and his smile, and his infectious enthusiasm for life itself. We sorely miss him! We offer Maya, Rachel, and India, and Joy and Mathew, our deepest sympathy.
With special thanks to Mariana Cook, Lee Marks Fine Art, and Deborah Bell Photographs for use of the portrait of Daniel Wolf and Maya Lin.