PROLOGUE
Picture this:
A photographic exhibition where the catalogue was the artwork.
A photography show in which there were no original photographs on the wall.
Consider this:
A collective of 15 photographers, many of whom didn't specialize in taking pictures, that included poets, a potter, a dancer, a painter and more . .
Transport yourself back:
The late 1960s, tail-end of the hippie era, was a point in time when you just might find a government dishing out $17,000 for a group of artists to photograph whatever they wanted. Heady days.
Imagine what these artists wanted to do:
Take pictures of naked pregnant women, make erotica, document abortion-rights and anti-war protests, draw on the face of a photo, not defacing it but treating it as a comic strip, create portfolios of random objects like: truck fronts, foliage, "piles of stuff," and photograph an LSD trip with friends romping nude on a remote Gulf Island in the Salish Sea.
All of this and more was contained in 1600 photographs printed on newsprint in a 435- page book, selling in 1970 in bookstores, BC Ferries, airports and train stations across Canada, for $6.95.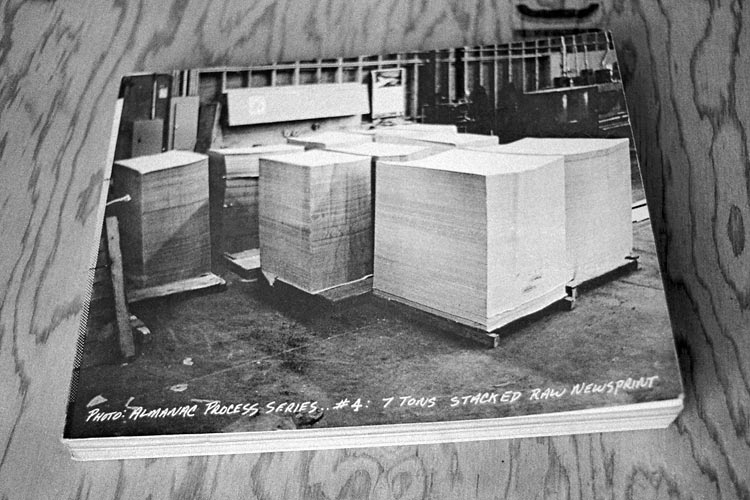 CHAPTER ONE
In 1969 the National Film Board of Canada (NFB), invited Vancouver photographers Jack Dale and myself to produce and exhibit a survey of photography from Canada's West Coast. We were given a budget of $17,127 and creative control over the design and content of the project.
As Jack and I talked about how best to make camera-based art accessible to a broader audience, the emphasis of the project shifted from being a conventional exhibition of pictures to the idea of publishing a series of artist-produced books of photographs. Like the 10¢ comic book or movie magazine on the corner news stand, we imagined our books to be printed on newsprint.
The significance of newsprint in the overall design and concept of the forthcoming B.C. Almanac(h) B.-C., was not just economic. We liked the idea of using this non- archival material to contradict the dominant convention of permanence and preservation in fine art photography. Newsprint is produced in British Columbia and it linked the project directly to the the place in which we lived and worked.
The diverse group of Almanac participants, including dancers and sculptors as well as visual artists, didn't care if they were referred to as photographers, and the common thread uniting the project became "artists with cameras."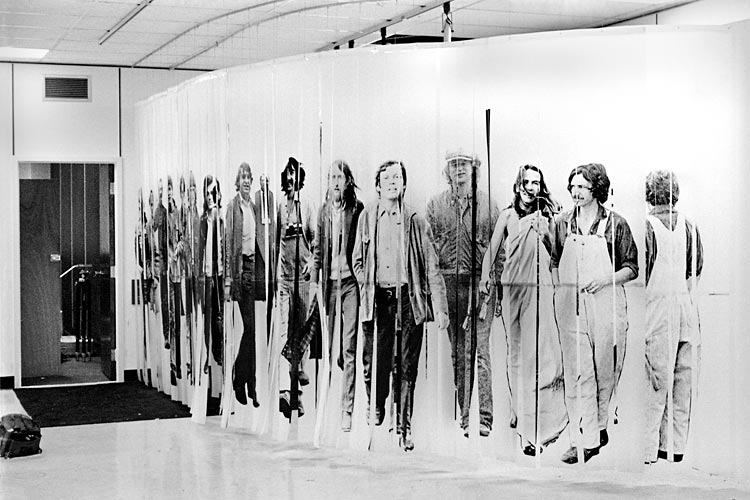 Each artist was asked to **imagine and create a 20-to 40-page camera-ready manuscript of photographs on whatever subject he or she might choose— there were no other guidelines.
In keeping with our idea of publishing a series of artist-produced books, the
B.C. Almanac(h) C.-B. was bound in two versions: a folio of 15 individual booklets; and the same booklets bound into one complete 435-page volume.
The installation of the Almanac at the NFB photo gallery in Ottawa was as much a book launch as it was an exhibition.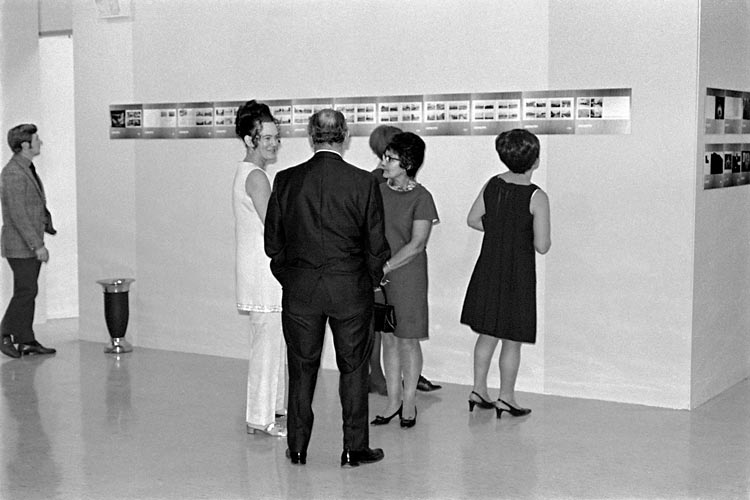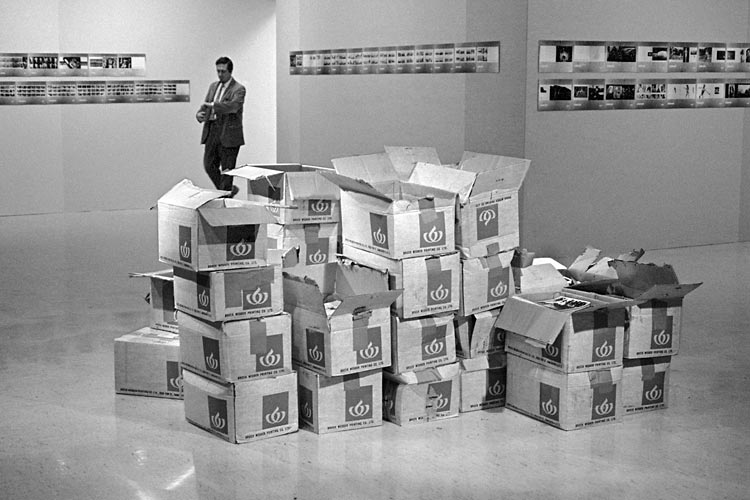 Barry Lord, wrote in artscanada magazine (February to March 1971) "On the gallery walls, instead of the glossy originals to which the book would be secondary, are only photographs of the book pages; looking at this "exhibition" produces, if anything, a desire to see the books themselves. Thus the true nature of the camera art is recognized: the reproduction for mass distribution comes first, and the "photograph as object" is only a record of it."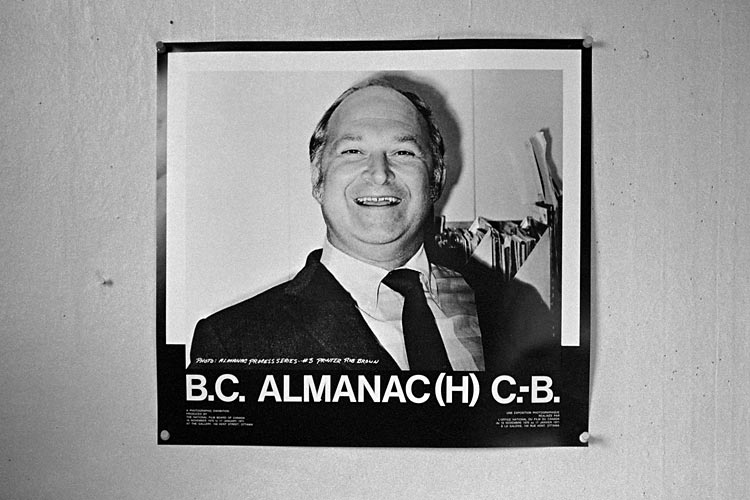 Lord went on to say "The artists also wanted to use the smiling face of their printer as the photo for the show's poster, but Film Board director Sydney Newman, who allowed plenty of pubic hair and nipples and pregnant nudes in the show and the book, censored this head-and-shoulders shot of the grinning Rob Brown, on the grounds that it would harm the Board's public image. "Liberal" values and "good taste," in art as in government remain the enemy."
In the end the project's greatest hurdle was not money, deadlines or creative censorship but incomprehensibly, a single picture of a fully-dressed tradesman.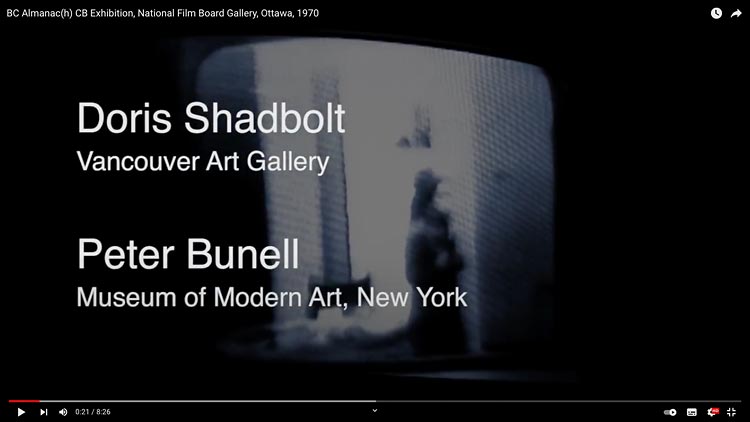 CHAPTER TWO
In 2012 Los Angeles gallerist Phillip Martin initiated discussions with me regarding the possibility of re-staging the B.C. Almanac(h) C.-B. exhibition. Helga Pakasaar, curator at Presentation House Gallery of Photography (now Polygon Gallery), joined the project and republished the long out-of-print Almanac along with re-staging a version of the original 1970 exhibition, at Presentation House in 2015.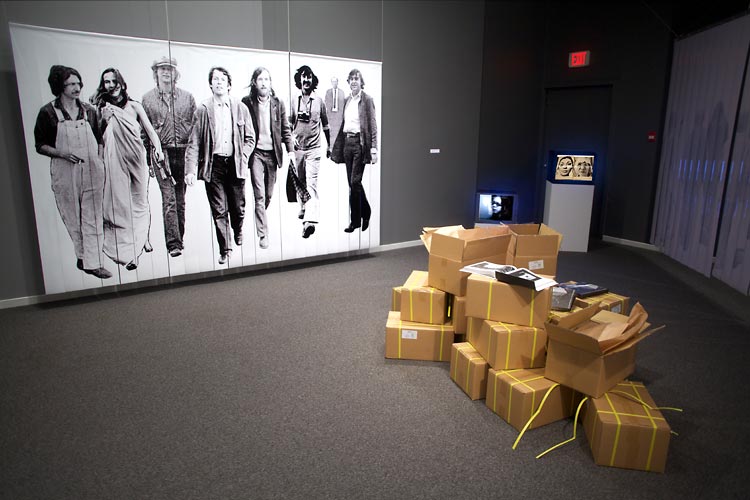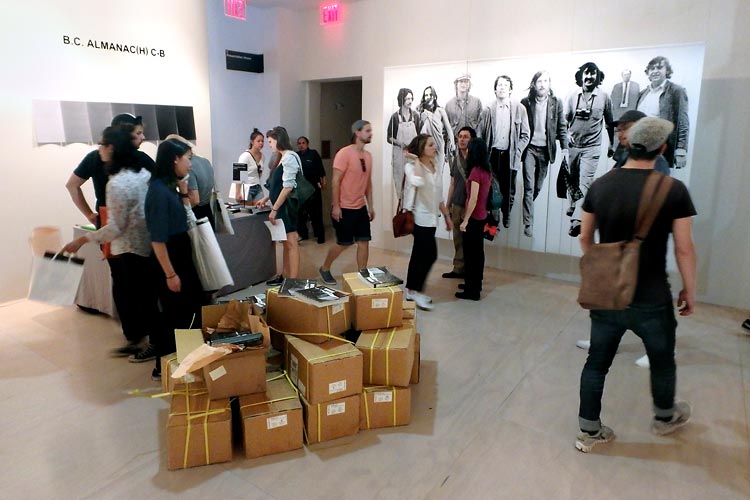 Presentation House launched the new publication at Printed Matter's 2015 New York Art Book Fair. Pakasaar curated the project space at MoMA Ps1 to feature iconic elements of the original Ottawa Almanac exhibition, including the greyscale decor and the over life-size entrance portrait of the 15 Almanac artist-photographers. The Almanac project received an enthusiastic reception from the thousands of people who filed through the PM Art Book Fair during the popular three day event, even though much of that audience was born several generations after the project was originally conceived.
One was Tyler Jean McGackin, a BFA student at the Parsons School of Design.
"This sacred Almanac. I'm experiencing the lives of distant strangers I'm never to meet. Viewing life via the scribes of a generation mystified. The liberation, love, mundanity and soul of life profoundly illustrated here, on paper, in a book. I believe it was enlightenment . . . Really, I'd found what it was that I was missing, that New York was missing, what may or may never occur again: Genius."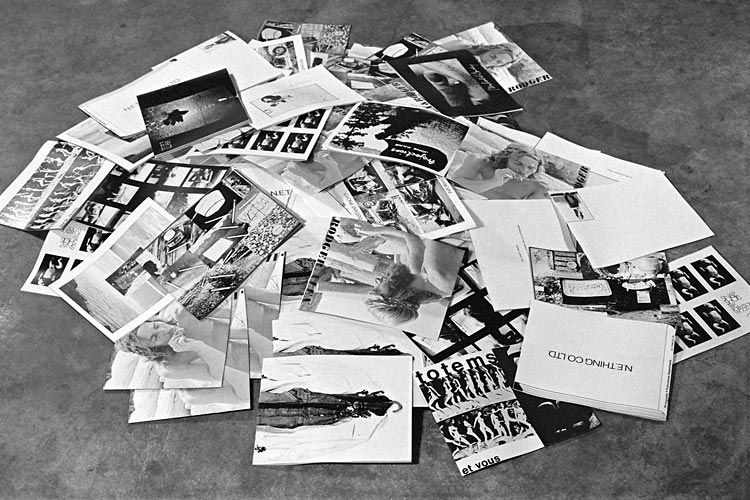 EPILOGUE
Here we are 52 years on. This lowly newsprint book has held it's own, in body and in soul.
Interest in the Almanac and its camera-artists justified creating a second edition, while a first edition can sell on e-bay for $600US. In and of itself, the book might be an anomaly, even a curiosity, but what remains is the tangible evidence of a collaboration between artists and arts-funders which allowed for the expression of absolute freedom and the creation of a true hippie document.
Artists:
Jack Dale; Michael de Courcy; Christos Dikeakos; Judith Egglington; Gerry Gilbert; Glenn Lewis; Taras Masciuch; Michael Morris; N. E. Thing Co. Ltd.; Roy K. Kiyooka; Jone Pane; Timothy Porter; Peter Thomas; Vincent Trasov; and Robertson Wood.